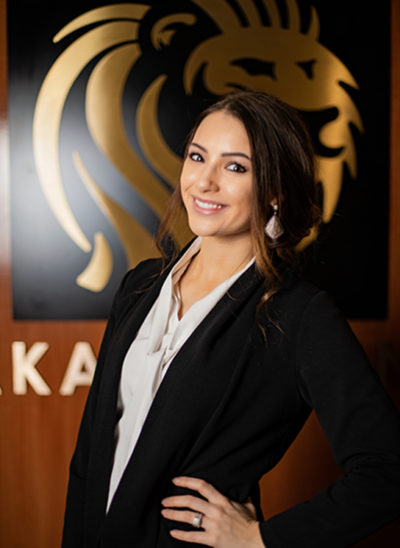 Firm Social Media and Marketing
---
Maria E. Sancic
Biography
Maria E Sancic was brought onboard to our team at Plakas Mannos as the firm social media and marketing expert. She brings 8 years of business social media marketing to the firm. She enjoys managing all social platforms, covering important press details, and creating professional content for our team. In addition, she also assists in the administrative day to day functions.
Mrs. Sancic also brings exciting abilities to our firm including professional photo and videography, presentation creation, copywriting, and graphic design. She has a great passion for genuine client care and business growth.
As a Sandy Valley resident and an active member in our Downtown Canton community, Plakas Mannos feels like home to her!
Request a consultation
Contact us today to schedule a consultation and learn how we can help you protect your rights and interests.
Contact Plakas Mannos