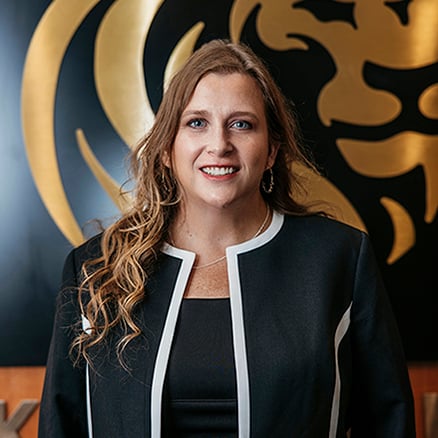 Medical Analyst
---
Allison Kreiner, MD.
Biography
Dr. Allison Kreiner hails from Alliance, Ohio, and brings her exceptional expertise to our esteemed organization subsequent to the completion of her Paralegal Certificate at Cuyahoga Community College. Throughout her academic journey, she undertook internships with The Legal Aid Society of Cleveland and the Federal Public Defender for the Northern District of Ohio. Currently, Dr. Kreiner focuses her efforts primarily on the Plakas Mannos Medical Malpractice and Personal Injury Teams.
Before transitioning to the legal realm, Dr. Kreiner achieved her Doctor of Medicine degree from Case Western Reserve University School of Medicine. Her specialized training in Obstetrics and Gynecology paved the way for several years of selfless volunteer work in the Peruvian Amazon Rainforest, where she provided invaluable women's healthcare services. In addition, Dr. Kreiner devoted her time to Canton City Public Health and the Alzheimer's Association.
A staunch advocate for bridging the justice gap and supporting those without the means to access top-tier legal assistance, Dr. Kreiner remains an active volunteer with The Legal Aid Society of Cleveland. She actively contributes to their advocacy projects and lends her expertise to the Brief Advice Clinics. Furthermore, she serves as a Community Educator and Public Policy State Champion for the Alzheimer's Association. Dr. Kreiner's passion for animals and commitment to her family are also integral facets of her life.
It is with great pride that we acknowledge Dr. Kreiner as the recipient of the esteemed 2022 Legal Aid Society of Cleveland Access to Justice Award. Her outstanding contributions to the field of law have earned her well-deserved recognition. Furthermore, she had the privilege of attending the prestigious 2023 National Alzheimer's Community Leadership Summit, further solidifying her commitment to effecting positive change within the community.
Dr. Kreiner's unique blend of medical and legal knowledge positions her as an invaluable asset to our organization, enabling her to assist our clients in achieving justice with unparalleled proficiency and compassion.
Request a consultation
Contact us today to schedule a consultation and learn how we can help you protect your rights and interests.
Contact Plakas Mannos