Industrial Injuries
---
Workplace & Industrial Accident Lawyers
Accidents needlessly happen every day in factories and on worksites across Ohio. Poorly maintained or improperly operated equipment can malfunction or fail. Explosions, burns, chemical exposure, and other worksite catastrophes can change a life, or take a life.

Your safety and your family's safety matter to us. When you are injured in your workplace, our industrial accident lawyers are here to get you answers and accountability.
Reach out today
Construction accidents & falls
One out of every ten construction workers sustain an injury each year. Research shows that falls are the number one cause of fatal construction accidents. Other injuries can be caused by distraction, equipment failures, and improper use of safety equipment.
Industrial accidents
Industrial accidents can be caused by taking shortcuts, poor management of space or safety procedures, lack of training, lack of proper safety equipment, and countless other reasons. More than 337 million accidents happen on the job each year, with many resulting in industrial injury claims. Talk to an industrial accident attorney today.
Office & retail store accidents
Office management negligence can lead to serious risk for employees. Serious slips, falls, or other injuries can happen. Whether you work in an office, retail store, or restaurant, you deserve to have your safety prioritized.
Warehouse accidents
The four most common warehouse accidents are forklift accidents, injuries due to improper lifting or overexertion, chemical and hazardous material spills, and charging station or battery room accidents.
Common work-related injuries
Workplace injuries can cause serious physical and psychological injury. These injuries may be severe enough to cause permanent or long-lasting damage. Even worse, workplace injuries can cause death. 
The Bureau of Labor Statistics reported that 5,190 fatal injuries occurred in 2021. It is important to be aware of the risks and to be educated on the steps to take if you experience a workplace injury.
Do you have a possible case related to an industrial or construction workplace accident? Contact one of our construction accident lawyers today.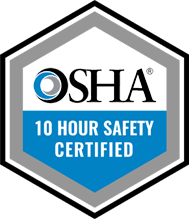 Fatality

In the event of

a fatal injury of your loved one, our team can help you advocate for them.
Amputation

OSHA reports that amputations are

some of the most serious and debilitating workplace injuries. They are widespread and involve a variety of activities and equipment.
Burns

Many workplace settings can result in burns that leave scarring and other serious health consequences.
Broken bones

Fractures and broken bones are

some

of the most common workplace injuries. They can result from repetitive strain like heavy lifting, twisting a leg, a hard fall, or a serious accident involving heavy equipment.
Repetitive motion injury

Repetitive motion can result in damaged muscles,

nerves,

and tendons.

These are also

known as "stress injuries."
Brain injury

Concussions and traumatic brain injuries are often caused by falling objects or motor vehicle accidents.
Crush injuries

According to the Bureau

o

f

Labor Statistics,

crush

injuries account for 16.7% of occupational accidents.
Psychological issues

When a traumatic accident happens in a workplace, those injured could face

mental

health concerns and suffer from PTSD.
Toxic exposure diseases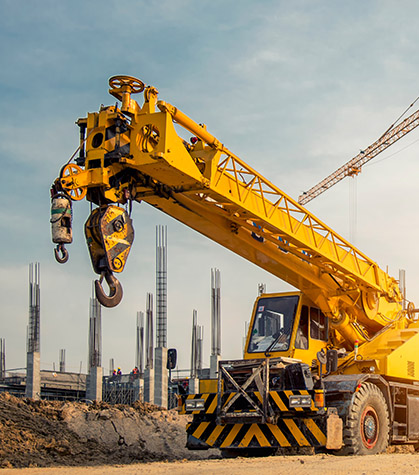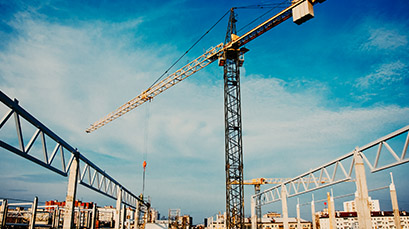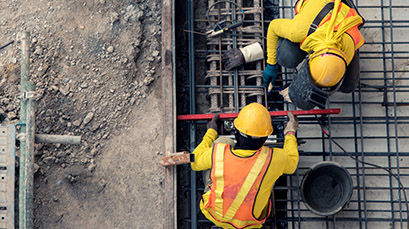 When Only the Best Will Do
Our industrial accident lawyers have the training and experience that enable us to identify dangerous safety failures that cause tragic injuries.
Our team of attorneys includes two who are among the few attorneys in Ohio who have earned an OSHA 10 Certification in Construction (Maria Klutinoty Edwards) and General Industry (Collin Wise). This special training on the Department of Labor's Federal Regulations helps identify dangerous conditions and causes of accidents.
We have worked with victims of explosions, heavy equipment failures (crawler cranes, overhead cranes, scissor lifts, excavators), trench collapses, falls, amputations, chemical exposure, burns, and other life-changing and preventable injuries.
Fill out the form below to find out how we can assist you and your family with an industrial injury claim.
Contact Us
Tell us how a workplace or industrial accident has affected you.
Meet the Industrial Injuries Team