Real Estate
---
Complete Real Estate Title & Escrow Services
Whether you are a lender, realtor, purchaser, or seller, Plakas Mannos and its affiliated title agency, Central States Land Title Agency, Inc., will handle all the closing details for you. We provide complete real estate title services and escrow services to ensure your closing is timely and accurate. The experience and knowledge of our Akron and Canton real estate attorneys will provide you with a smooth transaction.
Reach out today
Real estate title services
When you purchase a home, you are given the deed to your property and receive full legal ownership of that property. Having title insurance safeguards ownership of your property, which may be your most significant investment.
At Central States Land Title Agency Inc., we help prevent title disputes that could prevent you from enjoying your home. We will see to it that your investment is secure.
Sometimes there are mistakes in a prior deed, will, or mortgage that may cause a problem for you. Title insurance guarantees that there have not been any title problems prior to the time a policy holder takes the title. This insurance can save you money, time, and stress.
What happens if you don't purchase title insurance?
In this case, you accept the seller's word that the property will not have any problems such as ownership disputes or unpaid taxes.
Closing & escrow services
We will accommodate your closing at any time and will work with you to ensure that your transaction is as seamless and stress-free as possible. Your satisfaction is our goal.
Closing services include:
Commercial/residential closing services

Refinance services

Title commitment information review

Coordination of clearing of title problems

Ordering pay-off information for existing liens

Settlement statement preparation, showing disposition of all funds

Closing document preparation

Receipt and review of lender's closing instructions and documents

Scheduling of closing, informing all parties of date, time, and place

Closing the new mortgage transaction for the lender (if applicable)

Closing with both buyers and sellers if the transaction is cash, assumption, or land installment contract transactions

Disbursement of all funds, including funds in escrow subsequent to closing

Assuring all applicable documents are recorded with county recorder's office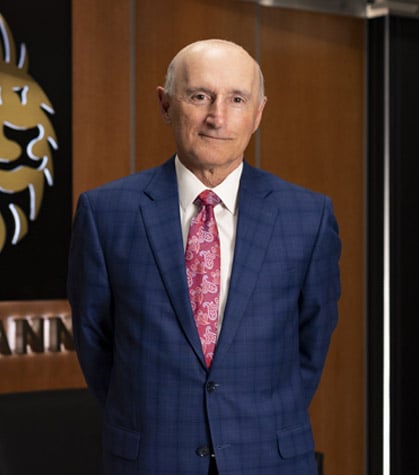 When Only the Best Will Do
Attorney James G. Mannos is the managing partner of Central States Land Title Agency, Inc. He has been a licensed title insurance agent since 1981.
Plakas Mannos and Central States Land Title Agency, Inc. can successfully execute any real estate transaction. We are committed to providing you with quick and accurate order fulfillment by providing professional customer service and prompt follow-up to any questions or concerns.
Fill out the form below to find out how we can assist with your real estate title and escrow. Or call Central States Land Title Agency, Inc. at 330-455-7957.
Contact Us
Tell us how we can help with your real estate title and escrow.
Meet the Real Estate Team