Medical Malpractice
---
Medical Malpractice Lawyers
At Plakas Mannos, we have a team of medical malpractice lawyers who have years of experience helping those who have been the victims of medical negligence, along with a documented record of success.

Our firm has the benefit of having a licensed medical doctor and registered nurse on staff. Dr. Allison Kreiner and Attorney Cheryl Lee are valuable resources in reviewing cases for our firm. Dr. Kreiner and Attorney Lee are involved in every stage of the process with our medical malpractice attorneys and pride themselves on their ability to work closely with clients and families to ensure they know how seriously we take their matters.
Reach out today
Common malpractice cases
A recent study published in the New England Journal of Medicine demonstrated that adverse events occur in nearly one out of four admissions, and 25% of those adverse events were preventable. An adverse event that meets the criteria for serious or fatal occurred in 1% of hospital admissions.
The most common type of adverse event is an adverse drug event. However, our team of medical malpractice attorneys assists in a variety of common malpractice cases, including:
Post-operative errors

: Failure to diagnose and treat post-operative complications

Lab errors

: Mistakes in lab results or contamination

Diagnostic errors

: These cases involve mistakes in diagnosing a medical condition or failure to timely diagnose a condition, leading to delayed treatment or misdiagnosis

Surgical errors

: Errors made during surgical procedures, such as operating on the wrong body part, leaving surgical instruments in the surgical site, or performing unnecessary surgeries

Medication errors

: Occur when healthcare professionals make mistakes in prescribing, administering, or managing medications, resulting in adverse drug reactions, overdose, or other medication-related complications

Anesthesia errors

: Errors made during the administration of anesthesia, including dosage errors, failure to monitor the patient's vital signs, or adverse reactions to anesthesia

Hospital negligence

: Negligence by hospitals or medical facilities, such as inadequate staffing, improper sanitation, failure to maintain equipment, or lack of proper protocols that result in patient harm

Failure to obtain informed consent

: May occur when a healthcare professional fails to adequately inform a patient about the risks, benefits, and alternatives of a medical procedure or treatment, and the patient suffers harm as a result

Emergency department errors

: Frequently involve missed or delayed diagnosis, communication breakdowns, inadequate monitoring, and discharging patients prematurely

Failure to properly monitor, respond, and care for unstable patients

: Encompasses situations where healthcare professionals fail to promptly assess vital signs, recognize signs of deterioration, or escalate care appropriately
Not sure if you have a viable malpractice case? Contact a medical malpractice lawyer today.
What is medical malpractice?

Medical malpractice refers to a situation where a healthcare professional, such as a doctor, nurse, or hospital, fails to provide the standard of care expected in their field, resulting in harm or injury to the patient.
How do I know if I have a valid medical malpractice case?

To determine if you have a valid medical malpractice case, several factors need to be considered. These include establishing the existence of a doctor-patient relationship, proving the healthcare provider's negligence, demonstrating that the negligence caused harm or injury, and showing the extent of damages suffered. It's best to consult with an experienced medical malpractice lawyer near you, like those at Plakas Mannos, who can evaluate your case and provide personalized guidance.
What types of medical errors can lead to a malpractice claim?

Medical malpractice claims can arise from a variety of medical errors, including misdiagnosis or delayed diagnosis, surgical mistakes, medication errors, birth injuries, anesthesia errors, failure to obtain informed consent, and improper treatment or lack of proper follow-up care. These are just a few examples, and each case is unique.
How long do I have to file a medical malpractice lawsuit?

The statute of limitations, or time limit, for filing a medical malpractice lawsuit varies by jurisdiction. It is crucial to consult with one of our medical malpractice attorneys as soon as possible to understand the specific time restrictions that apply to your case. Failing to file within the designated time frame can result in the loss of your right to pursue a claim.
How do I prove medical negligence?

Proving medical negligence involves demonstrating that the healthcare provider failed to meet the standard of care expected in their field, and this failure directly caused injury or harm. This requires a comprehensive review of medical records, consultation with medical experts, and gathering other evidence relevant to your case. Our experienced medical malpractice attorneys near you have the expertise to effectively handle this complex process.
Can I sue for medical malpractice if a loved one died due to negligence? Can I work with wrongful death lawyers?

Yes, you may have grounds for a wrongful death claim if a family member died as a result of medical negligence. Wrongful death claims in medical malpractice cases seek to compensate surviving family members for the losses they have suffered due to the untimely death of their loved one. Consult with one of our

wrongful death lawyers

to discuss the specifics of your situation.
How long does a medical malpractice case typically take to resolve?

The duration of a medical malpractice case can vary widely depending on various factors, including the complexity of the case, the willingness of the parties to negotiate, and the court's schedule. Some cases may settle in a matter of months, while others can take years to reach a resolution or go to verdict. Your attorney will be able to provide a more accurate estimate based on the specific details of your case.
What damages can I recover in a medical malpractice lawsuit?

If your medical malpractice claim is successful, you may be entitled to various types of damages, including medical expenses, lost wages, pain and suffering, emotional distress, loss of earning capacity, rehabilitation costs, and in some cases, punitive damages. The specific damages recoverable depend on the circumstances of your case and the applicable laws.
How much will it cost to hire a medical malpractice attorney?

Most medical malpractice attorneys work on a contingency fee basis. This means that the attorney will be paid for their time if they successfully recover compensation for you. The fee is typically a percentage of the amount recovered. It is advisable to discuss the fee arrangement with your attorney during the initial consultation.
Can I trust the medical malpractice legal team at your firm?

Our law firm is comprised of experienced medical malpractice lawyers in Akron and Canton, Ohio who specialize in handling these complex cases. We have a track record of success and are dedicated to advocating for our clients' rights. We understand the challenges you face and will work diligently to seek the best possible outcome for your case.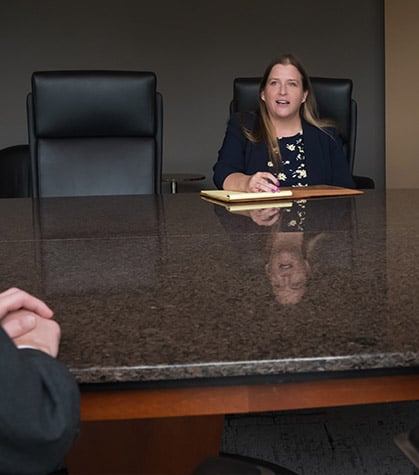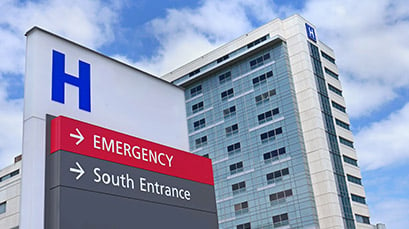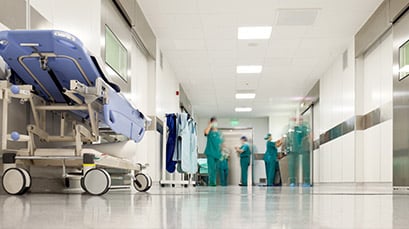 Meet the Medical Malpractice Team