Family Law
---
Ohio Family Law Lawyers
When a married couple realizes that their lives are moving in different directions or if vows have been violated, swift and effective legal representation from an experienced divorce attorney is vital.

If domestic violence has infiltrated your home and legal action is the only way to rectify the situation, knowledgeable family law attorneys with experience and dedication are here to help you get through the tough times.
Reach out today
Counsel services for divorce & separation
At Plakas Mannos, our top-rated Ohio family lawyers provide the counsel you need to handle complicated personal, emotional, business, and legal issues related to divorce.
We are experienced in working with parties who have already terminated their marriages in seeking just and equitable modifications to their separation agreements or the court's initial orders.
Decisions made during divorce and separation proceedings can have long-lasting consequences. Let our family lawyers in Akron or Canton help you make the right ones.
Dissolution
For couples that can agree on all issues related to their marriage, such as division of property and marital debt, spousal and child support, and visitation with their children, the simplest, most expedient and usually least expensive manner to end their marriage is through a dissolution.
Divorce
Unfortunately, due to the high level of emotional involvement most couples experience during their marital discourse, it is common for couples to be unable to agree on all matters relating to the end of their marriage. For couples that cannot agree, it is necessary to pursue the more complicated and timely procedure of divorce.
In a divorce, both parties to the marriage are entitled to fair and just division of earnings, pensions, retirement funds, and real property for their contribution to the family. Many marriages include family-owned businesses or professional practices which require sophisticated evaluation recognizing that both parties have made valuable contributions to the success of such an enterprise. Reach out to a divorce lawyer near you.
Child support & spousal support
Although the end result of a dissolution or divorce is the termination of a couple's marriage, in most instances there remain certain ties between the couple such as children or one party's obligation to pay spousal support. Issues such as these are addressed in a couples' original separation agreement or in the court's judgment entry.
However, circumstances may change over time, justifying revisiting these issues in the future. Depending on the extent of the changes, certain adjustments may have to be made to the terms of the parties' original separation agreement or the court's original orders. (So long as the court retains continuing jurisdiction of these matters.) Connect with one of our experienced attorneys in family law near you.
Prenuptial agreements
Prenuptial agreements are more common today than in the past, and couples continually seek the security offered through prenuptial agreements. Plakas Mannos offers counsel in structuring a prenuptial agreement that is fair to both parties while providing security.
Additional family law services
The extent of domestic relations law covers more than just dissolution and divorce at the surface. Our firm can also guide you through the following:
Visitation

Division of property issues

Child custody

Dissolution

Legal separation

Postnuptial agreements
Not sure if you need a family law or domestic abuse lawyer? Contact us today to get started.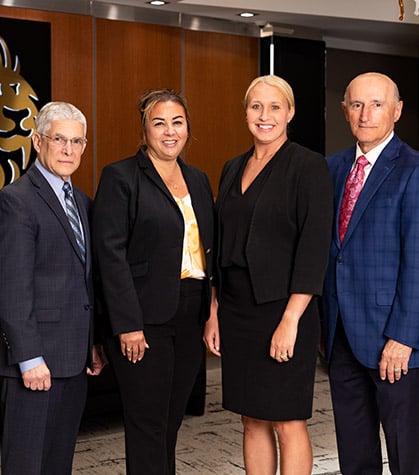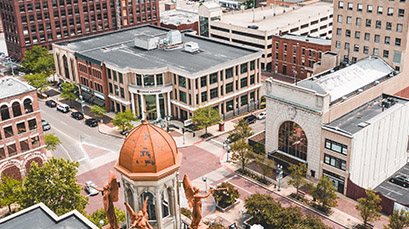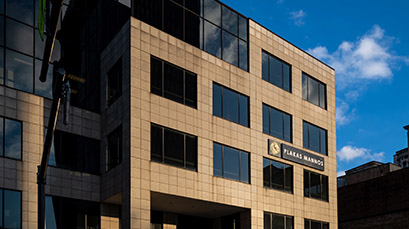 When Only the Best Will Do
The family law practice of Plakas Mannos offers a team approach in navigating through domestic relations matters.

Jim Mannos, Pete Cahoon, and Marietta Pavlidis are each listed in Best Lawyers and Super Lawyers in the practice area of family law; they were selected by our peers to receive this recognition.

Our team has more than 100 combined years in the practice area of family law. Including their service as chairs for the family law section of the Akron Bar Association, Cahoon and Pavlidis have practiced together for approximately 25 years representing individuals in divorces, dissolutions, prenuptial agreements, custody cases, support cases, civil protection orders, break-ups between unmarried couples, interstate domestic relations litigation, and more.

Fill out the form below to find out how we can help you with our family law services.
Contact Us
Tell us how our family law and divorce attorneys can help.