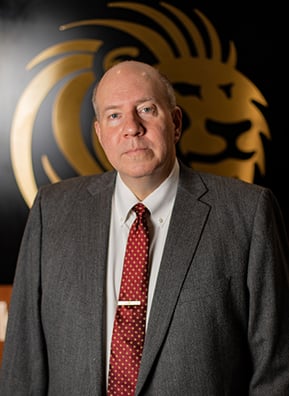 Plakas Mannos attorney David L. Dingwell was recently recognized by Best Lawyers® as the 2024 "Lawyer of the Year" for Litigation - Trusts and Estates.
Only a single lawyer in each practice area and designated metropolitan area is honored as the "Lawyer of the Year," making this a significant and coveted accolade. These lawyers are selected based on particularly impressive voting averages received during the peer review assessments.
Receiving this designation reflects the high level of respect a lawyer has earned among other leading lawyers in the same communities and the same practice areas for their abilities, their professionalism, and their integrity.
In addition to the "Lawyer of the Year" award, David L. Dingwell was also listed in the 2024 edition of The Best Lawyers in America® in the following practice areas:
About Attorney Dingwell
David Dingwell has been in practice since 1992 and focuses his practice on litigation, probate, and estate planning. David has been appointed by various probate courts to serve as an independent trustee, administrator, and special investigator in several high conflict trust and estate litigation matters.  In these roles, he has assisted those courts with investigation of fiduciary misconduct, helping them bring resolution and finality to those difficult cases.
David's experience with estate and trust litigation matters provides Plakas Mannos with insight to assist families with estate planning needs. Having courtroom litigation experience with disputes involving estates and trusts, Plakas Mannos can help families anticipate potential problems.
About Best Lawyers
Best Lawyers is the oldest and most respected lawyer ranking service in the world. For 40 years, Best Lawyers has assisted those in need of legal services to identify the lawyers best qualified to represent them in distant jurisdictions or unfamiliar specialties. Best Lawyers awards are published in leading local, regional, and national publications across the globe.
Lawyers are not required nor allowed to pay a fee to be listed; therefore, recognition by Best Lawyers is considered a singular distinction.
Lawyers who are nominated for consideration are voted on by currently recognized Best Lawyers working in the same practice area and located in the same geographic region. The awards and recognitions are based purely on feedback received from these top lawyers.
Those who receive high peer reviews undergo a thorough verification process to make sure they are currently still in private practice. Only then can these top lawyers be recognized by Best Lawyers.
Work with the Best
When you need legal assistance, you want lawyers with the wisdom to understand the opponent, the courage to forge into battle, and the endurance to win the war. You want lawyers like David Dingwell and the team at Plakas Mannos.
Explore our practice areas to learn more about the firm or contact us today.
---
Share This Story, Choose Your Platform!
Tweet