Employment
---
Employment Claims & Discrimination Litigation
Employment claims of wrongful termination, employment discrimination, retaliation, and sexual harassment can financially devastate any business. Likewise, individuals who are victims of such misconduct suffer both financially and emotionally. 

Our Ohio employment attorneys can assist with disputes related to wrongful discharge, discrimination, retaliation, harassment, invasion of privacy, breach of contract, defamation, plant shutdowns, and more.
Reach out today
Employment discrimination cases
Discrimination can happen in many ways and affect many different people. Federal law prohibits discrimination in the following areas:
Age

Disability

Gender

Race

Religion

Sexual orientation

Gender identity

Pregnancy

Genetic information

National origin
Employment discrimination cases often involve an employee being treated differently. Mistreatment can happen through the following examples:
Harassment

Retaliation for an employee taking action against the employer or engaging in protected conduct

Unfair treatment

Inappropriate questioning or demands for disclosure of sensitive genetic or medical details

Improper denial of reasonable workplace accommodations because of an employee's beliefs or disability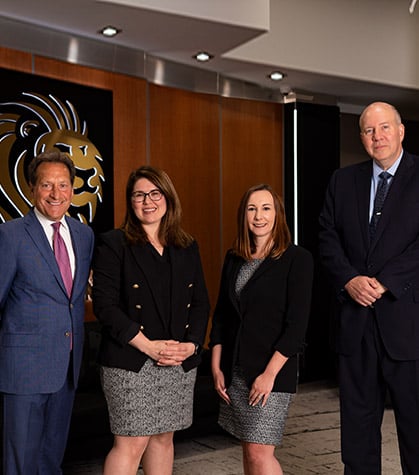 When Only the Best Will Do
Our firm has experience representing both employers and employees in these disputes, which provides Plakas Mannos with a unique perspective that serves to benefit our clients.
We draw upon our experience before both juries and government agencies to advise our clients in personnel decisions, disputes, and reorganizations. When a resolution or settlement is unreachable, our litigation experience goes to work for our clients in the courtroom or in the administrative agency.
Fill out the form below to learn more.
Contact Us
Tell us how workplace misconduct has affected you.
Meet the Employment Claim & Discrimination Litigation Team